Tree Pruning
Tree Trimming
Tree Removal
Tree Bracing
Tree Cabling
Tree Stump Removal
Stump Grinding
Emergency Tree Service
Tree Chipping Mulching
Palm Tree Skinning
Tree Disease Control and Treatment
Tree Injections
Shrub Removal
Cactus Removal
Crane and Bucket Service
Clean Up Service
Chandler Trees is a well-established tree removal and tree care company. Get in touch with our team of expert arborists in the Phoenix area and east valley.
Our professionals are the perfect people to call before any mishap occurs due to amateur handling of damaged trees. We have a strict environmental friendly policy that aims for our customers to stay safe and steer clear of serious property damage. Weak trees, branches or even large cacti can collapse causing injury or worse! 
We Trim Trees Artistically
We Diagnose Tree Diseases
Tree Trimmers and Tree Treatment
We excel in large tree removal which may be a painful procedure if one is unfamiliar with it, whereas we can simply get rid of unwanted trees without any trouble for you.
Based in Chandler AZ - Serving the Greater Phoenix Area
Tree Removal Services and Unusual Extraction Can Be Risky
For any tree removal job we have the proper training and insurance coverage. Our experts do all the heavy work  including masking sure the work area is clean and presentable. Our customers relax knowing that everything is covered and taken care of.
Safety First –  this is the requirement for every job we do, for every little thing involved, including caring for your priceless plants and pets. We make sure all measures are taken into consideration and also the job site is well organized.
Quality cactus removals requires skill and know-how. Cactus removals brings about a lot of thorny issues, but our company has devices and procedures in place to reduce debris in the course of the elimination procedure. Our experts are frequently called to duty near residential or commercial property lines as well as pools, so we have a lot of experience in minimizing wastage. Our workers never leave the site with any debris.
For much larger trees, it is always not cost-effective or necessary to remove a tree root ball. We can stump grind the remaining tree stump after removing the tree. Our skilled crew grinds the stump to about a 5 inches below grade.
Trees are also prone to illnesses. Even the trees that are tough and healthy can easily still cave in to tree diseases. Various aspects such as soil problem, herbicide damage, weather condition damages and also tree pest infestations may likewise have an effect on the health and wellness of a tree.
It is not unusual for folks to over-tend to their trees such as to over water mesquite trees thinking they require more water however this may trigger the decline of the tree health. Removing the tree and eliminating the dead tree branches is the most common solution to this issue.  
Premium quality is critical to Chandler Trees. Our workers participate in recurring safety training. We also have ongoing training in all aspects of tree care.
We bring you skilled expertise to put your worries to rest. Our every attempt at work is as though it were our personal property. Our tree removal in Chandler is incomparable to any other in the Phoenix area.  We aim to be the premier service in Chandler.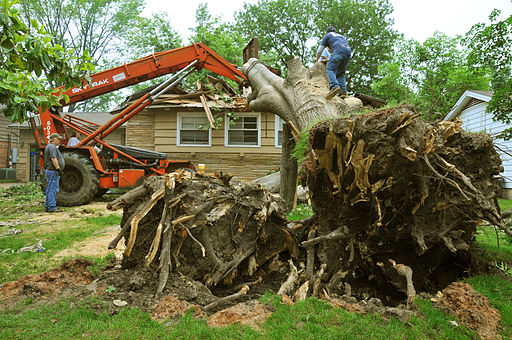 Trust Our Tree Services for Safety
Our company is situated in the midst of gorgeous desert trees. These trees are the noble protectors of our environment and region. They come in all sizes and shapes, tall, stubby, round and sharp. They are what make our desert home, home.
While we understand that desert trees may be so wonderful in an assortment of ways, our company additionally knows from their professional experience that trees can develop tree problems. These can be hidden in its tree roots or above the ground in the tree canopy. Customers often cannot recognize this before it is too late. When this takes place, contact the most effective tree company your region has to offer!
All-Encompassing Chandler Tree Removal
For expert Chandler services do you desire a tree company with the understanding and knowledge to manage any contingency that might occur and change the course of the plan. Learning about  tree servicing techniques as well as the effect they have on their surrounding plants and environment can be extremely favorable to you when analyzing or suggesting procedures for coping with tree related issues.
Our tree services consist of:
– Tree Trimming
– Tree Removals
– Tree Diseases
Our firm has been satisfying the locals of Chandler, AZ as well as the surrounding areas for years, proud and happy to supply the most ideal tree pruners in the region.
Allow Us To Handle Your Tree Issues Before They Get Big
Trees are a gorgeous add-on to any landscape. Residential and commercial areas beauty is intensified with the surrounding of trees. Being so necessary in our lives trees can also be the source of a considerable amount of concern and also occasionally excessive damages. 
Tree roots can be a primary source of serious damage to your residence's foundation and plumbing. They might trigger long-lasting harm to underground pipes and sewage systems that might take years to recognize and cost even more to repair. It may result in taking down basement wall surfaces as well as driveways and walkways. Each of these can lead to expensive repair costs due to tree root damage.
Don't wait till you face large costs that can easily cost into the thousands. With the help of our tree service, you may have the problem trees or tree stumps treated or removed before damage develops further.
Know When to Use a Qualified Tree Removal Service
The care, pruning, or removing of trees can be a complicated task but it can be done effectively through using our accredited professionals. Maybe a part of a tree or maybe all of it may be unsafe or damaged and procedures to eliminate danger should certainly not be attempted by an untrained individual. Professional tree services like us possess the devices, knowledge, as well as manpower needed to fix the issue and also take the necessary course of action.
Whether you have a tree that has been destroyed by unfavorable weather such as our monsoons or intense Phoenix heat or just desire your tree to be trimmed beautifully so that your house is enhanced by its' beauty. Our tree service is the one to get in touch with for any immediate tree needs. If you are uncertain your tree is beginning to give signs of disease or trouble? Let our qualified staff examine the tree condition and also provide a suitable solution to stop any type of damage before it starts.
We aim to be the most effective with our expertise and skilled approach. Our workers are acutely trained to cater your needs, our affordable tree service costs are fair and all our work is insured. Call us today to learn more or to make a visit. Our team is anticipating your call!